Take a peek at a few segments from one of our live TechTrep classes!
All of our students are able to participate daily in live TechTrep classes for Math, English Language Arts, Science, and Social Studies.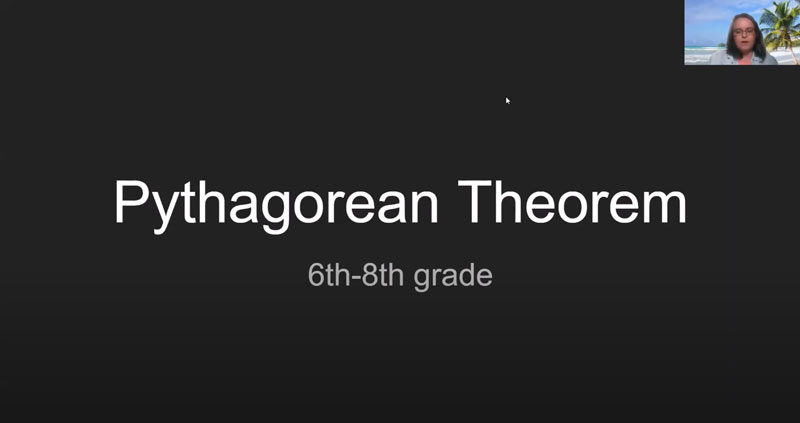 Sample Curriculum Standard Package for 6th Grade
The Standard curriculum package comes with the books and workbooks for your student to complete their entire year of school at home. It includes easy to use lessons and books that can be completed with simple parent directions and guidance. The curriculum in the Standard package requires 30 minutes or less preparation time by the parent. If you would like to substitute any of the items in the standard package with the alternatives please talk with your curriculum specialists. Many items in the alternative lists require more extensive parental involvement.
Standard
G.U.M. Grammar Book
IEW Ancient History
Accelerated Reader subscription
Alternatives
Classical Worktexts
Easy grammar
Six trait writing
Standard
Alternatives
Singapore Math Lesson
Books A & B
Subscription
Standard
Everything you need to know about Middle School Science
180 Days of Science
Alternatives
Generation Genius subscription
Discovery Education
Standard
Everything You Need to Know About World History
Alternatives
Khan academy
180 Days of Social Studies
Discovery Education
Elective Classes

Students will have three electives.
Elective choices include typing, foreign language, art, music, p.e., health, technology.
You may choose up to two Tech Electives:
Sample Year-at-a-Glance Curriculum for 6th Grade
Language Arts

Math

Science

Social Studies

September

Personal Narratives
The structure of a Story

Whole Numbers

Factors & Multiples
Order of Operations

Earth Science

Earth's place in the Universe
Earth's motion

Development of Early Civilizations (Mapping & Characteristics)

October

Folk tales, retelling stories,
Outlining an essay

Fractions

Layers of the Earth
Rocks & Minerals

Spread of Civilization - Adapting Environments

November

Identifying Main Ideas, inference and theme

Decimals

Earth's changing surface (Landforms, earthquakes, Volcanoes, tectonic plates)

Culture & Community - Role of Religion in early civilizations

December

Poetry - Analyzing and Writing poetry

Negative Numbers, Ratios, Rates

Weathering & deposition

History - Middle Age Civilizations

January

Finding key details and main ideas of nonfiction texts. Annotating non-fiction texts

Algebraic Expressions

Water on the Surface and the Atmosphere

Geography - How physical resources affect the development of civilizations

February

Expository writing, Nation Reports

Equations & Inequalities

Weather

Governments around the World

March

Focus on Grammar Revising and Editing our Work

Geometry Coordinates & Graphs

Climates around the World

Culture: Then & Now

April

Speaking & Listening skills - Creating and presenting Historical people reports

Geometry Area, Surface Area & Volume

Renewable and Nonrenewable Resources

Economics - Types of Economic systems

May

Figurative Language & Spring Poems

Displaying & Comparing Data

Earth Science Projects

Economics - Business
"This has been the most positive school experience our family has ever had. The administration is beyond phenomenal. Our teacher was encouraging and helpful. This is a schooling option that Is giving our children educational opportunities we never dreamed were possible".
Connect with one of our admission advisors today!
"*" indicates required fields