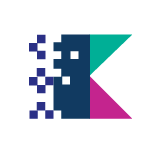 Why Enroll at Knowledge Schools?

Learning Flexibility

Tailored Teaching

Extensive Curriculum Options

Social & Emotional Support

Experience & Proven Success

Flexible Tuition & Scholarships
Private. Personal. Affordable. Flexible. Customized.
Personalized Education Programs Work

Parents Know Best.
We invite parents to research curriculum and learning resources to determine what's best for each child, based on their unique needs and interests, and then submit a proposed year-long personalized education plan for review and approval by school/program administrators.  

Students Thrive.
Once students experience a truly personalized learning environment, they never want to go back to a one-size-fits-all approach. 

Success Continues.
We hear amazing stories from parents whose children have continued their success as adults. From earning college scholarships to starting businesses to pursuing a passion-centered career, we are proud f the students who participate in our program.
What our families say
"The teachers are knowledgeable and have a lot of ideas to help struggling learners and help kids who are advanced."
– Adam, father of two boys
Personal and Community Connections
Connect with one of our admission advisors today!
"*" indicates required fields